Tweet
JP Morgan, Rockefeller Foundation, Global Impact Investing Network : Nick O'Donohoe, Christina Leijonhufvud, Yasemin Saltuk. Antony Bugg-Levine, Margot. Brandenburg
Nov 2010
This report laid an important foundation for knowledge production about impact investing. Published by J.P. Morgan Global Research in 2010 as a result of collaboration between Social Finance at J.P. Morgan and The Rockefeller Foundation, in partnership with the Global Impact Investment Network ...
Read More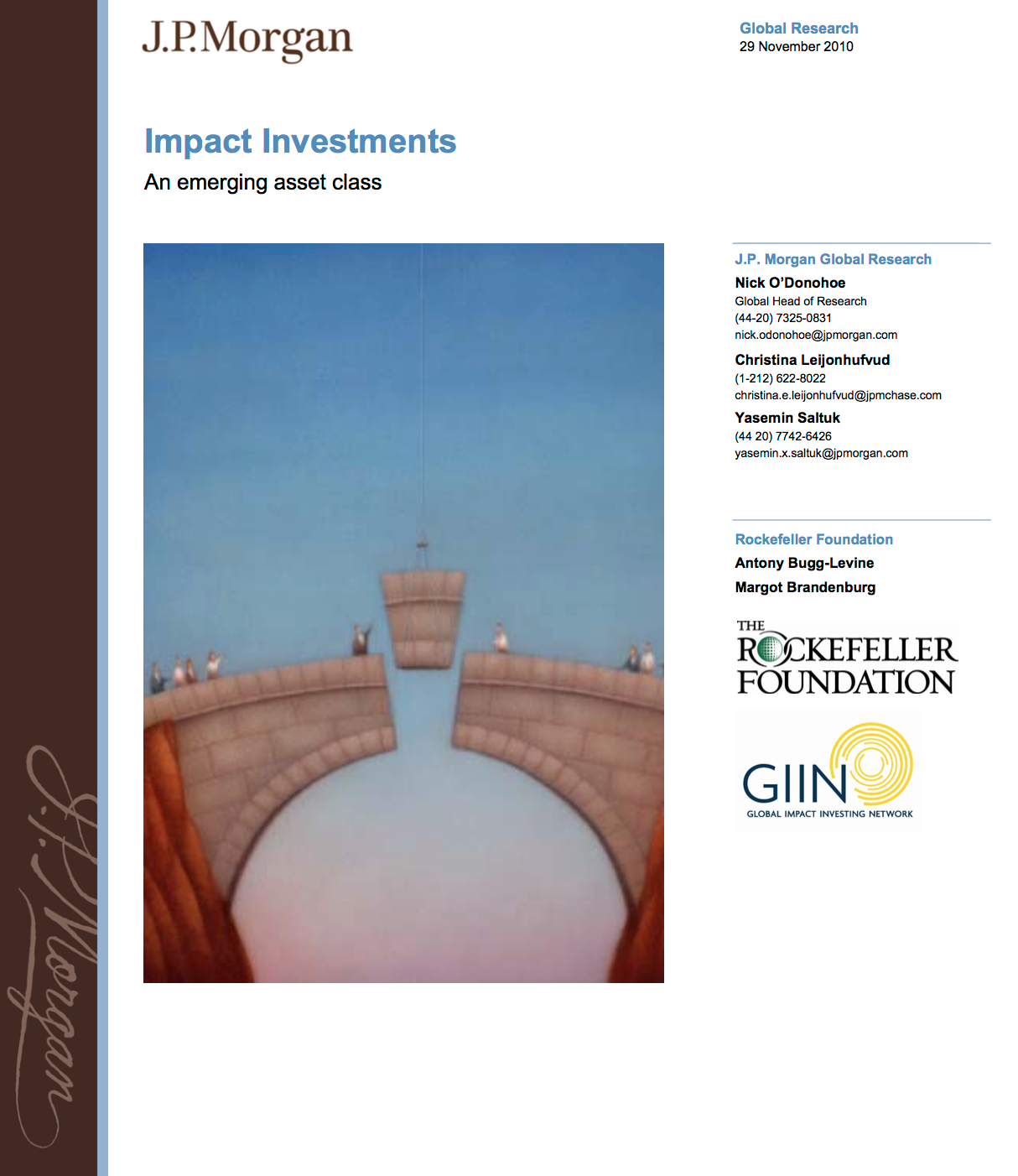 Case studies across asset classes
Tweet
Bridges Ventures, The Parthenon Group
Mar 2010
Governments and charities do not have sufficient capital nor the complete skill set required to solve the world's pressing challenges. At the same time, the recent economic crisis has shaken established orthodoxies about the risk and return profiles of traditional investments. The Impact Investment ...
Read More